Coming from the rising flour price that recently happened in Indonesia, on the 25 years anniversary of Sriboga Raturaya, we introduce Beruang Emas flour as our new innovation to handle this problem. Beruang Emas flour offers an affordable choice for MSMEs in the nation to keep up in the food industry game.
Before we delve into the details of this game-changing product, let's take a look at the current state of staple food prices in Indonesia and uncover the reasons behind the escalating cost of flour.
Current Condition of Indonesia's Staple Food Price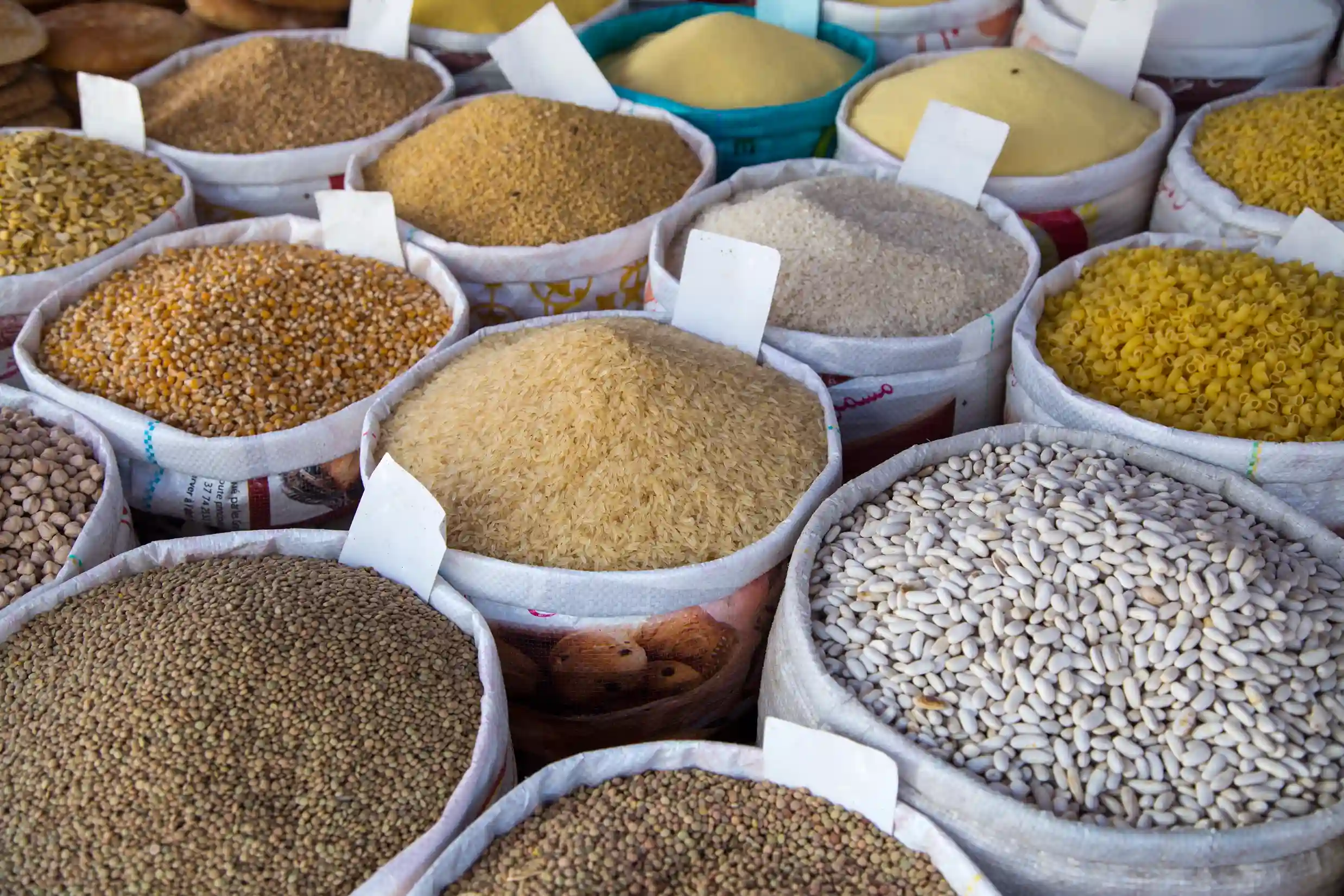 Despite the rich natural resources in Indonesia, the prices of staple food items have been steadily increasing every year. According to the Badan Pusat Statistik (BPS), certain food items such as rice, salt, wheat, and wheat flour continue to experience price increases every year.
Being a crucial staple food in Indonesia, flour holds significant importance after rice. Therefore, any fluctuations in flour prices can have a significant impact on the economy and the daily lives of its people, especially on micro, small, and medium enterprises (MSMEs) in the processed food sector.
The price of wheat flour in August 2022 has increased by 32% compared to early 2021. The soaring price of flour has put a strain on these businesses, which heavily rely on flour as a crucial ingredient in their products.
Read also: Food Service in Indonesia: Definition, Market Size, Trends, Challenges
Why Are Flour Prices Rising?
The surge in flour prices raises the question: why are flour prices rising rapidly? To answer this question, there are various factors that contribute to the rise in flour prices, including supply and demand dynamics, distribution cost, weather, and geopolitical factors.
The increasing global population leads to more and more people consuming wheat-based products, which can put pressure on the supply of wheat flour. Despite from this, as transportation expenses rise, the costs are eventually passed on to consumers, resulting in higher flour prices.
Weather and climate changes also contribute to flour prices, harsh weather conditions such as droughts, floods, and extreme temperatures can damage crop yields and quality leading to disruptions in overall wheat supply and subsequently raising flour prices.
The conflict between Ukraine and Russia has also had an impact on flour prices. Together, Russia and Ukraine export more than a quarter of the world's wheat. Any disruptions in its agricultural production and export capabilities can affect global wheat prices.
Read also: Recalling Top 7 Food and Beverage Trends in 2022
Sriboga Beruang Emas, Our Answer to Tackle The Problem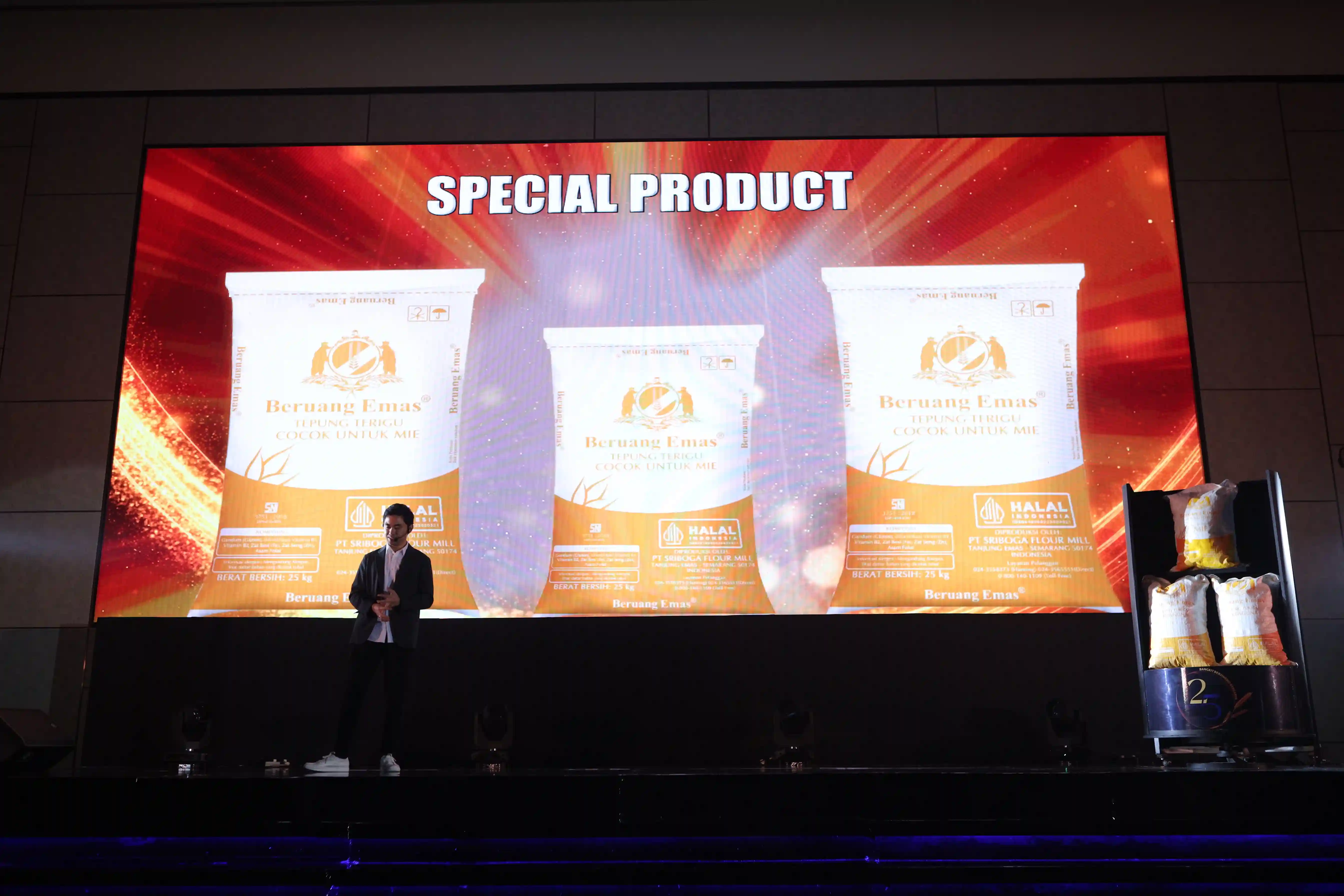 PT. Sriboga Raturaya through one of its subsidiaries PT. Sriboga Flour Mill has been at the forefront of providing innovative solutions to the challenges faced by the food industry.
In response to the rising price of flour, we have launched Beruang Emas flour, a unique blend of wheat flour with the first fusion technology in Indonesia.
Alwin Arifin, President Director of PT Sriboga Flour Mill, conceived the idea to create the Beruang Emas flour product due to the increasing price of wheat raw materials worldwide.
Beruang Emas flour not only comes at a more affordable price but also brings the added benefits of higher quality and a healthier product. To know more about the three amazing benefits of Beruang Emas flour, let's delve into the details and discover what makes it truly remarkable.
1. Higher Quality
Flour quality is a basic value that needs to be considered in making a unique product. Beruang Emas flour has advantages in a brighter color, chewy texture, more volume, and short cooking time.
These advantages make the first fusion flour in Indonesia very suitable for use in a variety of noodle products.
2. Lower Price
Beruang Emas Flour solves the rising cost of wheat flour with the use of fusion flour technology making it more affordable for consumers.
By utilizing global fusion flour technology, PT Sriboga Flour Mill has succeeded in producing medium protein flour of comparable quality to higher protein flour. This result has an impact on reducing product selling prices without sacrificing high quality.
3. Healthier than Other Flours in the Market
Flour has protein in the form of gluten that can maintain the shape and elasticity of the product. However, high levels of gluten can also adversely affect the health of the body such as digestive diseases.
Following the world health trend, Beruang Emas flour is designed with a low wet gluten content of 27.0 - 30.0, making it healthier than other flour products.
Today, the production of Beruang Emas flour is carried out in stages to meet consumer needs. The production of Beruang Emas flour is intended as the first fusion flour for special formulations for making noodles.
In the future, PT Sriboga Flour Mill will innovate to bring other fusion flours for the formulation of other products such as bread and biscuits. We are also committed to providing high-quality and sustainable products for our customers.
Read also: PT Sarimelati Kencana Tbk and Its Inspiring 35 Years Journey
Summary
In conclusion, the rising cost of flour has been a challenge for the food industry in Indonesia. However, Sriboga Flour Mill's innovative solution, Beruang Emas flour, provides affordable wheat flour.
This new product has the potential to revolutionize the food industry in Indonesia and provide a solution to the rising cost of flour. As the food industry in Indonesia continues to evolve, Beruang Emas Flour is poised to play a significant role in the future.
Try Sriboga Beruang Emas Fusion flour today and experience the unique taste and texture of this innovative product. Also, don't forget to learn more about Sriboga's involvement in the food industry through our in-depth insights here.